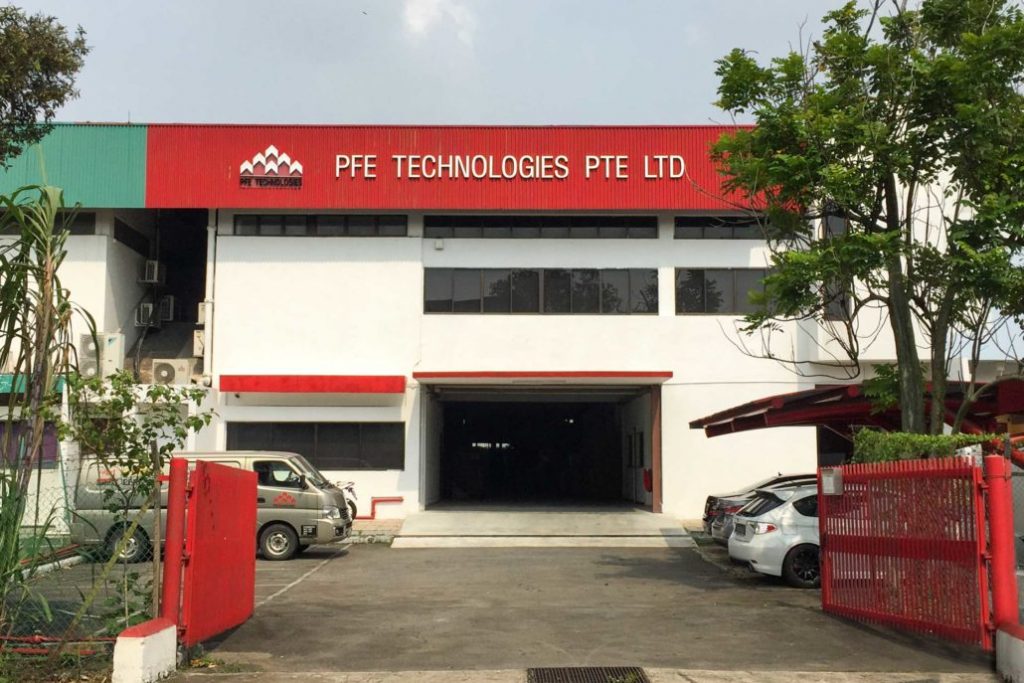 Smarter.sg is the smart home and office branch of PFE Technologies Pte Ltd.
Established in 1978 as a sealant manufacturer and distributor, PFE Technologies has more than 40 years of experience in the Singapore construction industry, supplying to a wide range of projects. Our first major project was the construction of Changi Airport in 1979, and we have supplied construction materials to countless other projects, large and small, over the decades.
Today, PFE Technologies represents several brands with high-quality products, and provides technical support and sales service to its clientele in Singapore and the region. We have an extensive network in the construction, aerospace, and marine industries, and we have established ourselves as a company with technical expertise, quality products, and high customer satisfaction.

With Smarter.sg, our aim is to bring smart technologies to the homes and offices of Singapore, and to surprise and delight customers with how affordable it can be. We're an authorized distributor of Aqara smart products, and we want to bring Aqara's smart designs, convenient installations, and innovative technologies into our clients' projects.
Our Other Brands
Pereseal Sealants
Pereseal is a range of sealants widely used in Singapore and the region, and acclaimed for its excellent value and outstanding quality. Owned, manufactured, and distributed by PFE Technologies Pte Ltd since 1978, Pereseal has over 40 years of history as a Singapore brand, with one of its first major projects being the construction of Changi Airport in the early 1980s. Since then, Pereseal has been used in countless other projects in Singapore and beyond, including notable landmarks such as the Marina Bay Sands and the Istana. Pereseal sealants are manufactured in our production facility in Singapore.
Soudal Sealants, Adhesives, and PU Foams
Soudal is Europe's leading independent manufacturer of sealants, PU-Foams and adhesives. Established in 1966, Soudal has since grown into a brand with worldwide recognition of quality and chemical technology, serving end-users in over 130 countries worldwide. Soudal produces over 300 million units of sealants and foams a year, from 15 production facilities located on 4 continents, and prides itself on innovation, research, and development. PFE Technologies Pte Ltd represents Soudal in Singapore, Malaysia, and Indonesia.
Soudal Fix All Sealant Adhesives
Fix All is a range of hybrid polymer sealant adhesives from Soudal. The Soudal Fix All range is the pinnacle of sealant and adhesive technology. Based on Soudal's proprietary SMX hybrid polymer technology, the Fix All range boasts unsurpassed adhesive strength, durability, resistance, and suitability on the largest spectrum of material substrates. As a revolutionary technology that integrates a dynamic range of technologies into a single product, the Fix All range is a one-product solution to a wide assortment of applications.
Klingspor Abrasives
One of the oldest manufacturers of coated and bonded abrasives, established in 1893 in Germany. Headquarters and production facilities in Haiger, Germany. One of the top 5 brands of abrasives internationally; Klingspor abrasives are being used in over 100 countries around the globe. PFE Technologies Pte Ltd represents the brand in Singapore and provides conversion and technical services, while Klingspor Pte Ltd provides comprehensive technical support to major end-user accounts in Singapore and the region.